June 2022 updates
Recent weather of sun and rain has encouraged gardens to pop with colour. Everything has sprung to life in abundance…now is a good time to get out there and enjoy the outdoors. Holidays are on the horizon, summer fetes, events and festivals appear as we get closer to mid summer. This month also has its stresses and mixed emotions for end of school/college/uni term and final exams for many students. Try rising early in this season and going outside for a brief walk in a local park, taking time to sit and observe the early mornings as nature wakes up, it's a calming way to start the day.
SISTERS! Our successful WOMEN'S CIRCLE returns on 29th June & 12th July 2022, 6.30 – 8pm £20 ~ 5 spaces only. Booking ahead essential. Run by Emma Hewitt who is a Reiki Master & Teacher, a Reiki Drummer & maker, artist and professional Tarot Reader. This ancient practice of sitting in a circle together allows women to drop into the here and now and create a transformative and powerful space to shift energies and recognise the deep connection and support we have with our sisters. This will include time for sharing, oracle cards, intention setting, life reflection exercises, and a Reiki Drum meditation. Call 020 3417 6108 to reserve your space.
Give your Dad a pamper this Father's Day with a special offer of a 60 min massage (Deep tissue/sports/general holistic or body stretch). Plus, get a free bag of Epsom Salts to take home to relax with. Not available that weekend? Don't worry, you can purchase it as a voucher and use it at a later date. Call the desk 020 3417 6108 Buy vouchers here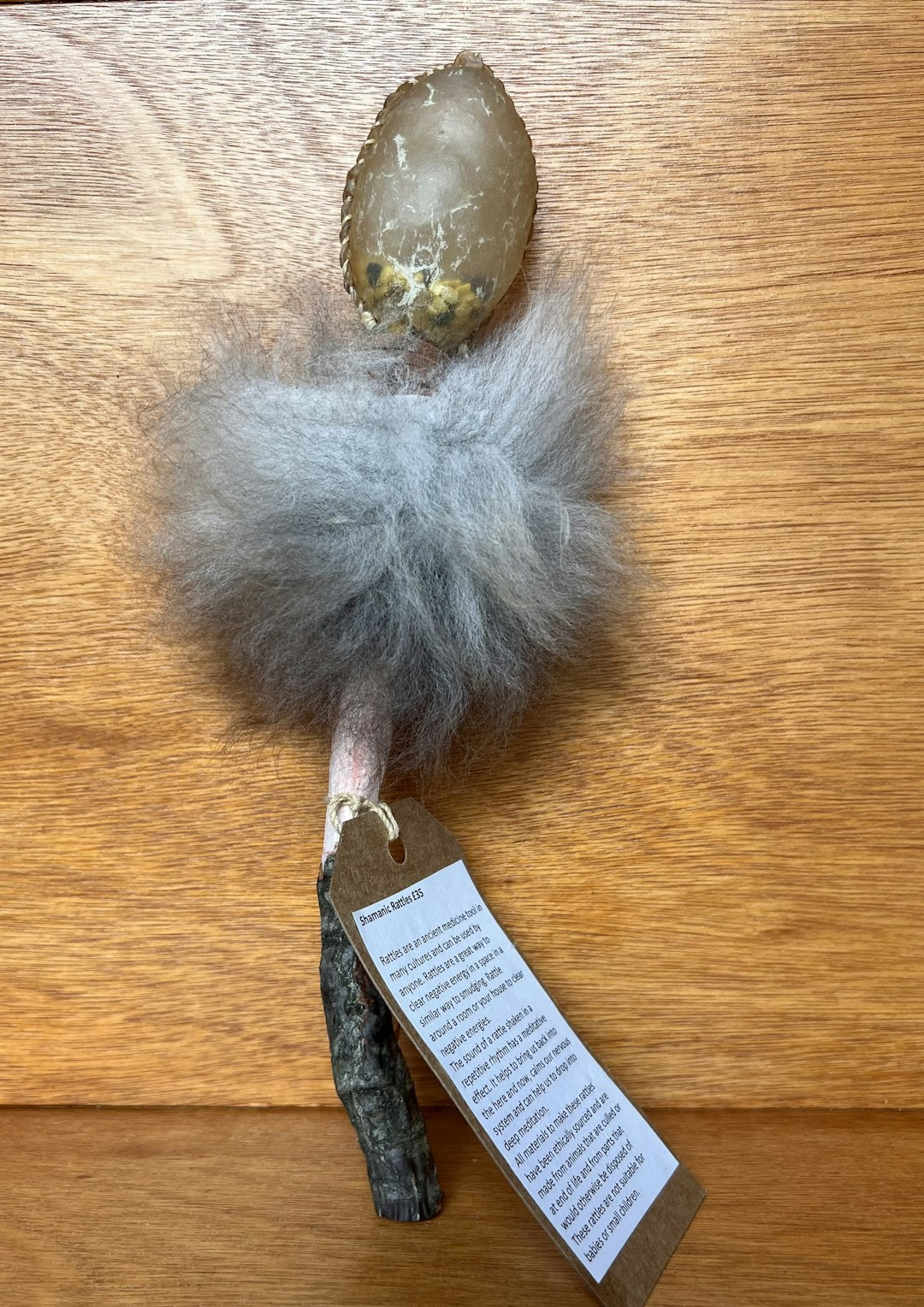 Shamanic Rattles are used during ceremonies, meditations and can also be used to cleanse a space. The rhythmic sound from a rattle is ideal for meditation use. Handmade by Emma Hewitt. Each rattle has been made in ceremony and using ethical, sustainable materials. £35 each
Smudging Bundles Cleansing your home, your space and yourself goes back to ancient rituals from many cultures. Smoke purifies negative energy and bundles of herbs and flowers, or Palo Santo burnt Crystals have a more personal meaning and can be used to help cement our intentions.
Shower Bombs ….are the new alternative to bath bombs. Throw one in the shower tray and let the hot water and steam release the essential oil vapours. 3 different types to choose from: one to wake you up, one for post workouts and another to help you drift off to sleep. £2.45 each.
June Book of the Month This month we celebrate Father's Day. Some of you may celebrate your Dad by having a nice meal together, or a day out. Walking and talking together – planning a 'mission' walk to a pub or restaurant is a great way to spend Father's Day. Great conversations can happen on walks and it's time away from electronic distractions. Walking is a gentle exercise but taking it up notch to a medium impact fitness option is a fantastic way to increase your heart rate and get fit. The Walking for Fitness book offers a plan for power walking -researchers have found it the nearest activity to perfect exercise.It can benefit the mind as well – walking alone can help problem solving and walking with someone can help make a commitment to an exercise programme.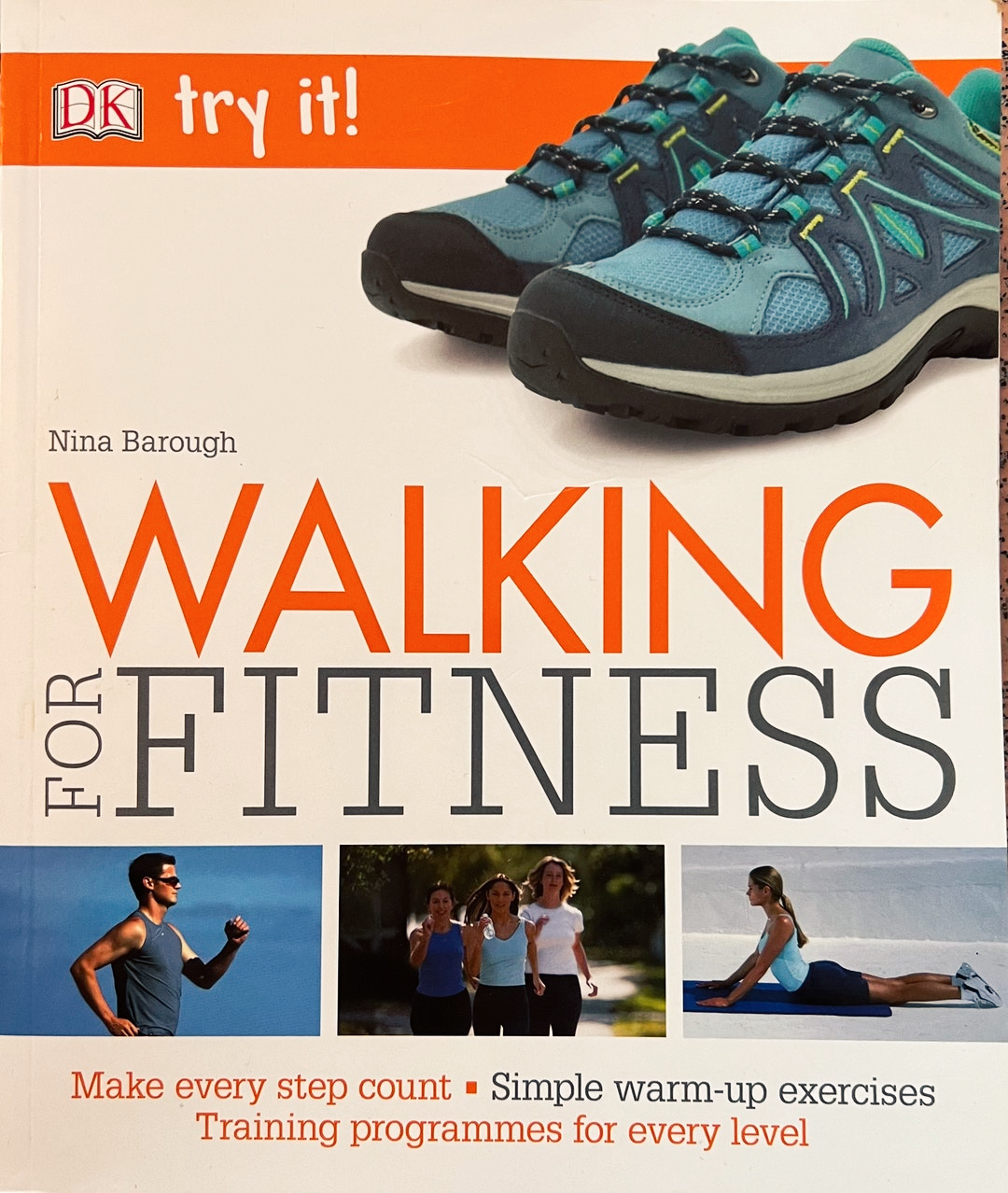 WE ARE OPEN over the Jubilee Bank Holiday We have slightly different opening hours with an hour earlier closing time. We hope to see you in between celebrations!
OneEnergy Healing Session on Sunday 5th June at 11.30am with Devon. Join us for another healing Sunday Session where we will chat about energy healing and how we can incorporate it into our lives to help ourselves and others. £5 Book in advance 020 3417 6108
Triniti has returned to the centre after a few months off. She will be available for all her usual treatments – massage, reiki, counselling, beauty, reflexology. Maria is also back at the centre so if you have been waiting for an aromatherapy, reflexology or massage appointment with her, then call the centre to book yourself in. Caroline, the acupuncturist, is due to resume seeing clients in June. She will be calling those of you who have expressed an interest in her services. Our massage therapist Michael will compete in an ultra marathon on 11th June in aid of Help for Heroes. It's a 100k / 62 mile run, so a bit more than a jog around the block! If you would like to sponsor him, this is his just giving page….
BEAUTY & MASSAGE THERAPISTS WANTED! We are looking to recruit a beauty therapist for flexible part-time work. Ideally must be trained to Level 3, (although Level 2 considered, depending on experience) and be able to work some evenings and weekends. We are looking for a team player and someone who aligns with our ethos and enjoys working with a holistic approach. We are also looking for qualified massage therapists. Please send your CV and availability to mail@therapy4life.net
Karen and Devon Burke's labour of love, Building Life Muscles is finished and out now for publication. Whether you already have been through many challenging storms in life or are currently dealing with life changing events, whatever your stage in life Building Life Muscles intentionally proffers a moment and space for the learning which takes place, during these times. Enabling you to be the person who can take on life's challenges, keep calm and carry on! Buy Building Lifes Muscles here! Sign up to MindBody Publishing for the latest news about books, interesting blogs and articles for you. Also be the first to know about Devon & Karen's latest book out soon! https://www.mindbodypublishing.net/blog
Some great reviews this month… "Nicole gave me an excellent deep tissue/sports massage. Totally professional and great at what she does. I already feel so much better". EW "I was made to feel very comfortable and the massage was excellent – I felt relaxed throughout and after." TS
We hope to see you soon at the centre. MindBody Therapy